About Us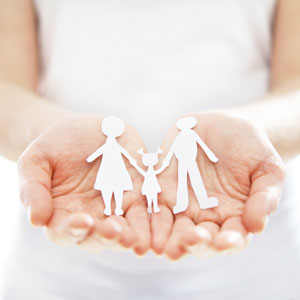 Dr. Robert Baker attended Palmer College of Chiropractic, where the chiropractic profession was born and developed. He graduated in 1976. Shortly after, he and his wife, Meg, looked for the perfect place to open their practice. In Bellingham, they found everything they were hoping for-beautiful parks, lakes, trails, golf courses and fantastic schools. With proximity to the water and view of the mountains, they couldn't have asked for anything more.
Baker Chiropractic and Massage opened in 1978. Since that time, Dr. Baker and Meg (our office manager) have been joined by their son, Matt Baker, a Licensed Massage Therapist.
Our Mission
To help people through chiropractic and massage so they can live life to the fullest.
With a depth of experience and knowledge, we'll be able to tell you whether we can help you, or if you should go to another office to help solve your problems.
It's Not Just About Your Neck and Back
When you think of chiropractic, you probably think of neck and back pain. You're not alone! Many people think chiropractors deal only with spine-related issues. Though we offer great solutions for these problems, you might be surprised at the benefits you get from chiropractic. You may notice that you have more energy, and your whole body feels better than you thought it could.
We love to surprise people with the positive "side effects" of chiropractic!
MEET DR. ROBERT BAKER »
Experience a New Alternative
We serve entire families with natural care. Here are some of the many success stories we see at our office.
Another patient was a gentleman who had radiating pain in his leg. The doctors said a surgery that would sever the man's nerve was the only option. Fortunately, he decided to try something else. He searched for a chiropractic orthopedist. Dr. Baker has three years of postgraduate education in orthopedics. Over the next year, the leg pain went away entirely. The man could walk twice around Lake Padden without pain. He told Dr. Baker, "I don't know what you're doing, but keep doing it!"
Let Us Care for You
In our calm, relaxing environment, our positive and friendly team can't wait to greet you. Contact our chiropractic office today to schedule your first appointment!
---
About Baker Chiropractic and Massage | (360) 733-5688