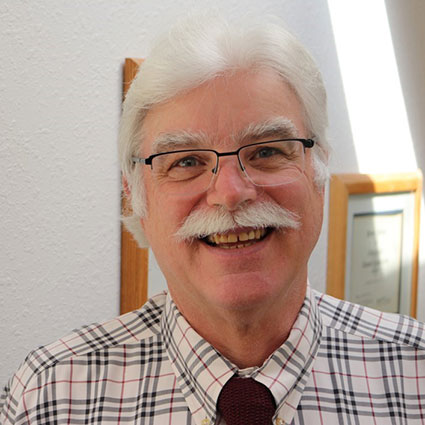 Dr. Robert Baker
Finding a Solution With Chiropractic
Throughout Dr. Baker's childhood, he took the typical spills that would lead to some aches and pains. Shortly after his high school graduation, he went waterskiing and landed on his back, putting it into spasm. His mother suggested going to the medical doctor. At previous encounters, however, the MD would tell Dr. Baker to apply heat, never addressing the source of the pain. Finally, someone mentioned that the chiropractor might be able to help.
After a single visit, Dr. Baker knew that the chiropractic office wasn't like any other medical office he'd been to. He made the decision to enroll at Palmer College of Chiropractic in Davenport, Iowa. During his years there, he was instructed by some professors who had been taught by BJ Palmer, the developer of chiropractic.
Constantly Learning to Benefit Our Patients
It's important to Dr. Baker to stay informed on the latest research within chiropractic and health care. He has taken three years of postgraduate study in orthopedics and coauthored various practice aids. To continue learning, he takes well over the state's educational requirements each year.
I love seeing people functioning without pain. Our overall goal is to eliminate discomfort and improve function.
Staying Active in Bellingham
Dr. Baker's lifestyle involves staying active by taking walks, going golfing and swimming. He gets adjusted regularly. Combined with Pilates, he credits chiropractic with helping him stay active after a car accident. Dr. Baker and his wife Meg, who works at Baker Chiropractic and Massage, have four children. They were born and raised in our community.
Contact Us Today
Call or email our team now to set up your first appointment with Dr. Baker! Same-day visits are often available.
---
Dr. Robert Baker | (360) 733-5688